Maze Death Rally-X: December featured game
You all remember the 1980 Namco arcade classic Rally-X right? Well, Maze Death Rally-X for the Speccy should seem very familiar to you.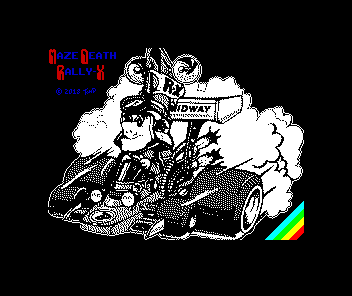 Loading Screen
Rally-X is one of my favourite golden age arcade games but it never saw an official release on the ZX Spectrum.
Back in 2018 a chap named Tom Dalby released his version, Maze Death Rally-X, to the world and what a joy it is for us Rally-X fans. The game comes in both 48K and 128K varieties but for the purpose of this review I'm playing the 128K version with the superior sound.
Continue reading "Maze Death Rally-X: Sinclair ZX Spectrum December Review" →