Between my Niece's 30th birthday, my Sister's birthday and having the kids at home during half term I've not had much time for t'internet or modding but now everything is back to normal I've been carrying on with my Playstation mod.
I've now sprayed the top half of my windowed lid section with white matt paint ready to transfer my image onto using PVA glue and a mono laserjet printout of a 1984 Transformers G1 Box Battle artwork by David Schleinkofer [tfwiki] . I had considered printing in colour but the whole thing looked too busy in the Photoshop mock-up.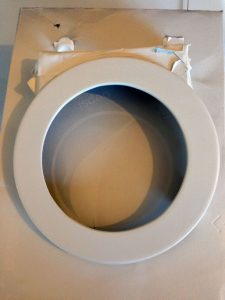 and in place on the rest of the shell.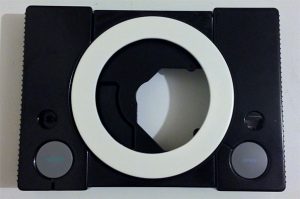 This next picture is a Photoshop mock-up of how I hope things will turn out once I've transferred the image.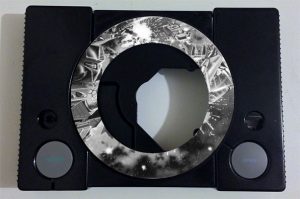 I'm still not quite sure what I'm doing with the buttons yet. At the moment I'm most likely to go with white buttons and either freehand the text/symbols (not decided on that yet either) or transfer text onto them using the same PVA glue/laserjet method as I've used for the image on the lid. I'm slightly more in favour of freehand for that rough-ish look.